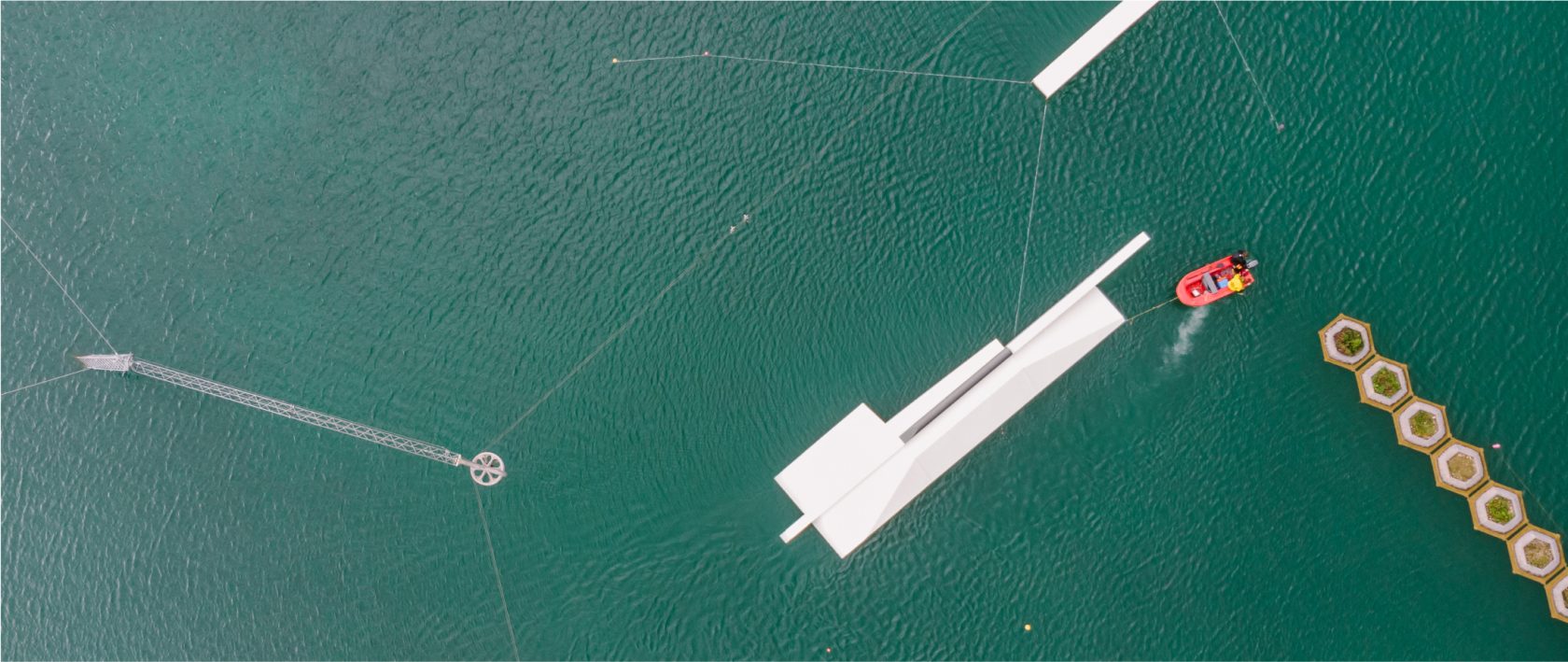 Wakepark Services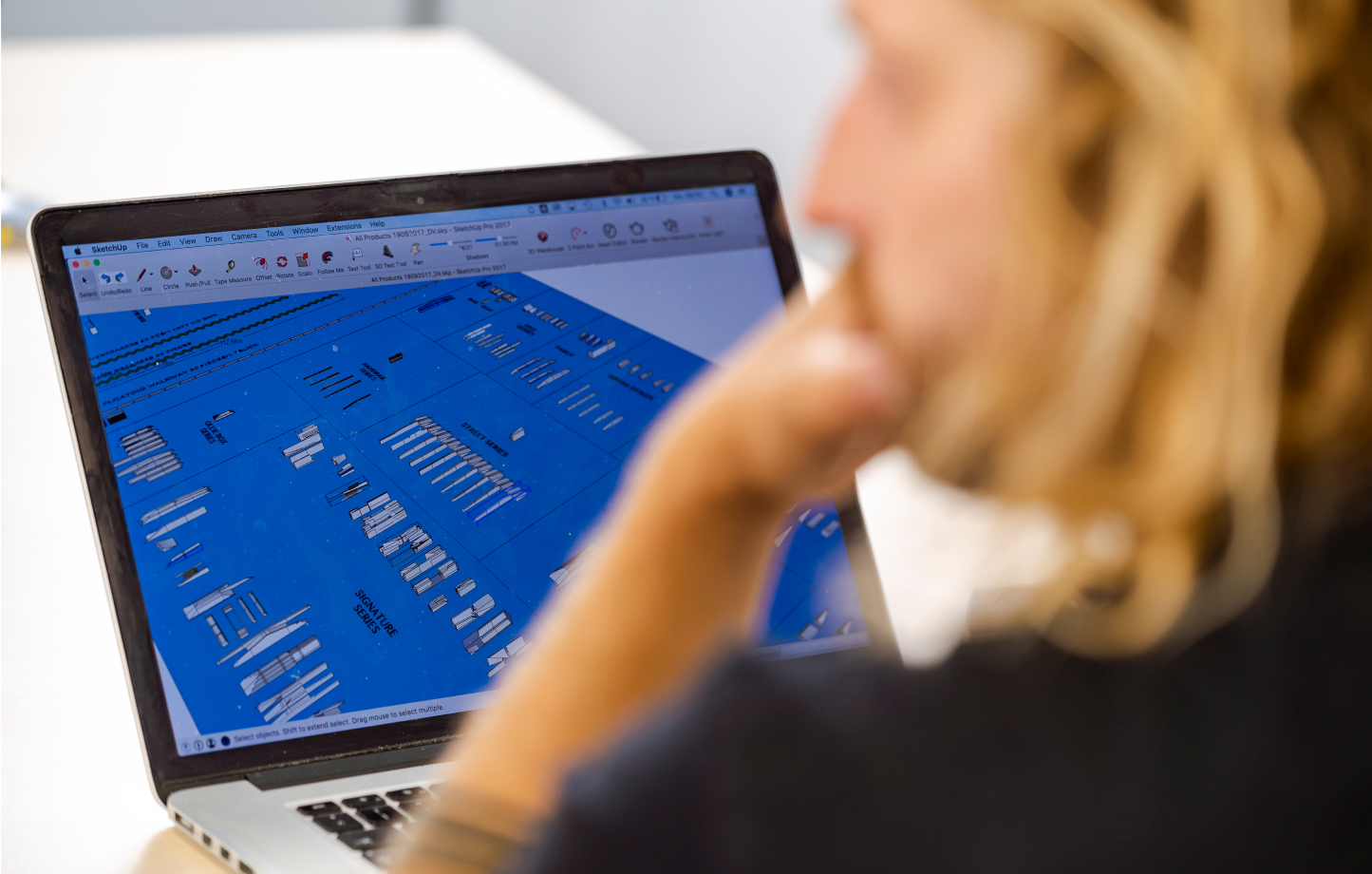 Does last year's setup leave you unsatisfied? Then it's time to restart with us.
The devil's in the details
Gone are the days when you could satisfy customers with a handful of features. Modern wakeparks are characterized by varied setups with cleverly combined elements. Our crew can help you choose the right features for your park.
01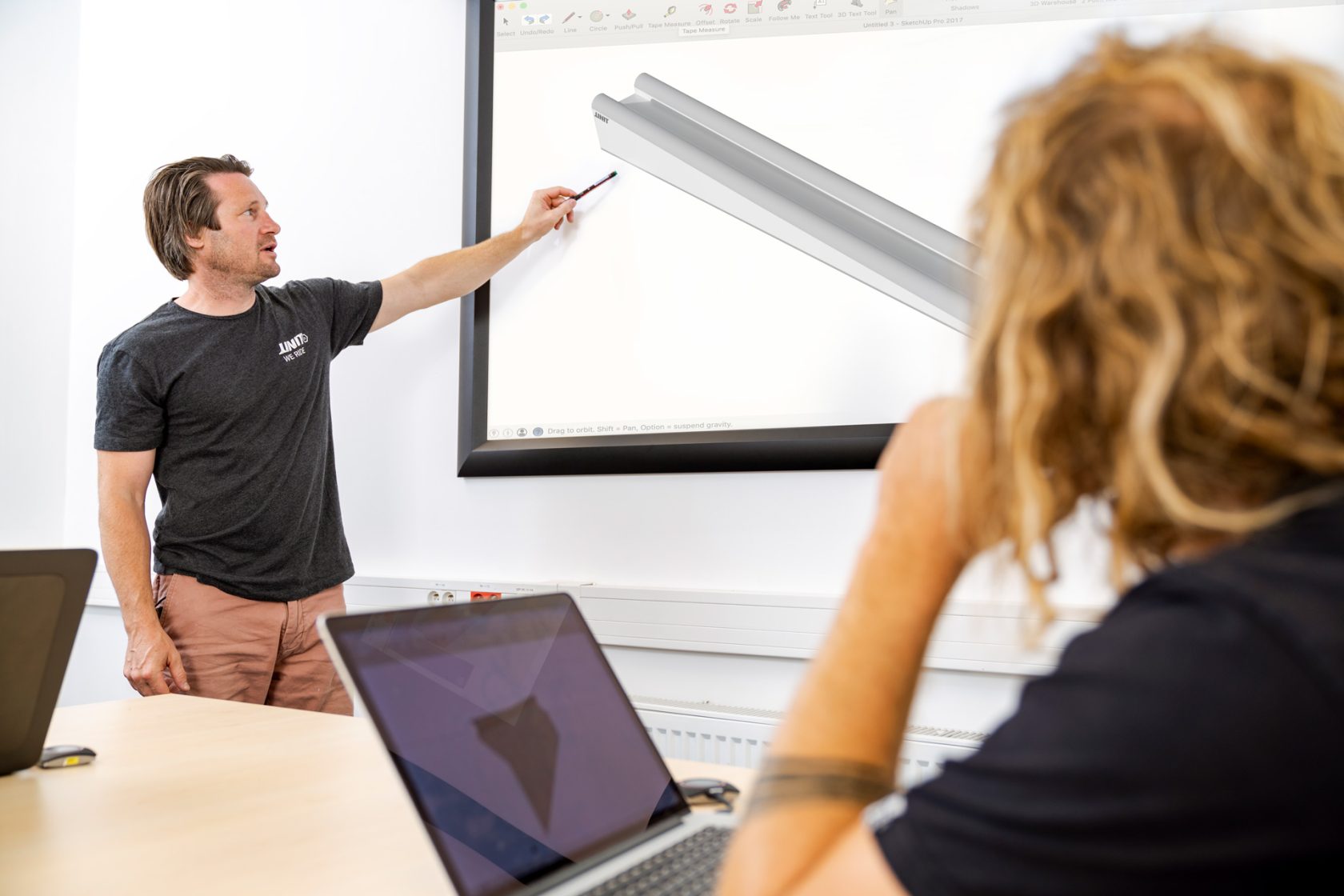 Step 1
DESIGNING A CREATIVE PARK SETUP
Tables, Pipes, Hacks … are you not sure where to get started? We'll show you the current trends and explain how you can stand out from other spots.
02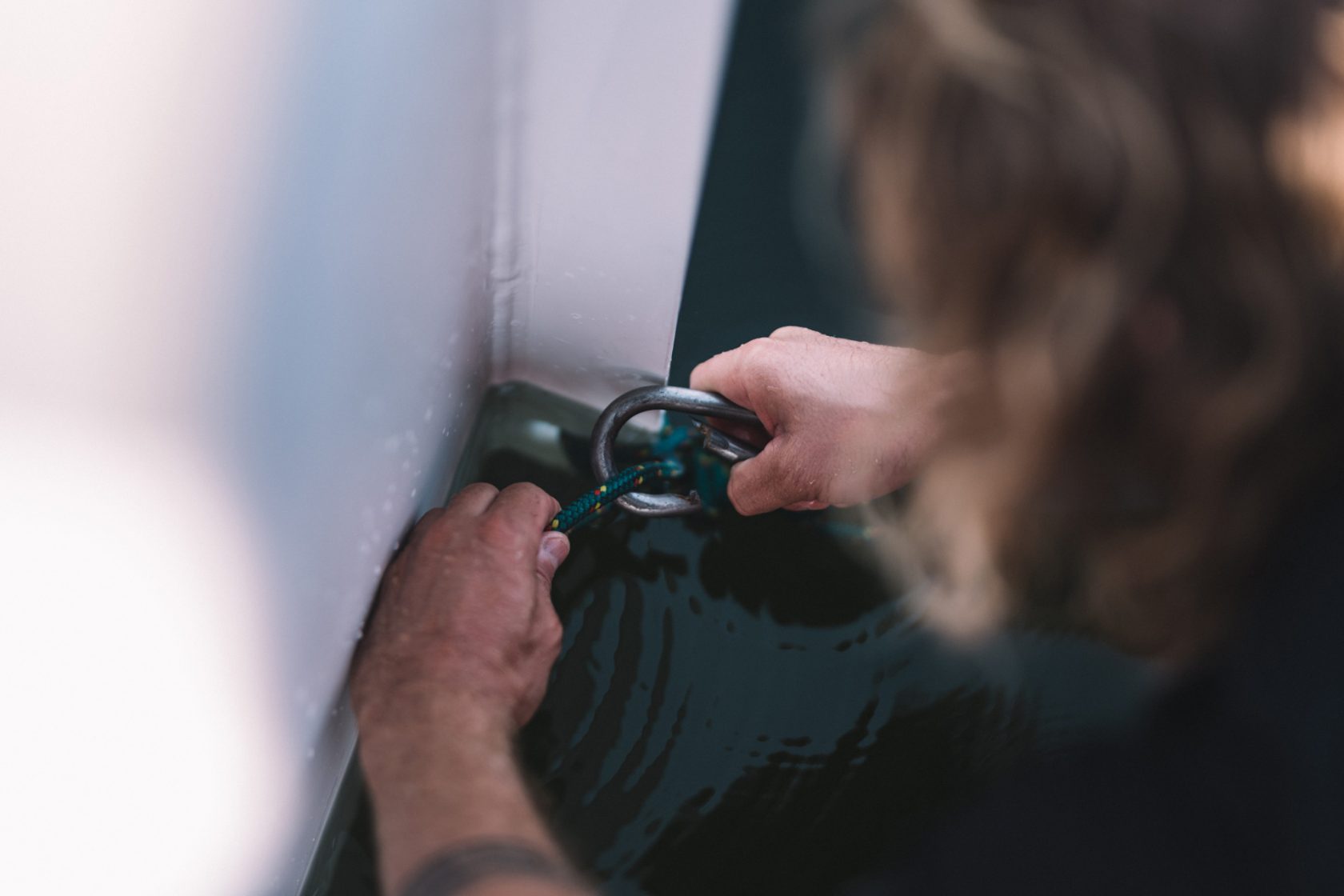 Step 2
ANCHORING THE RAILS PROPERLY
The anchoring of obstacles has become more professional over the years. We support you in setting up your park onsite and teach you our tricks during the process.
03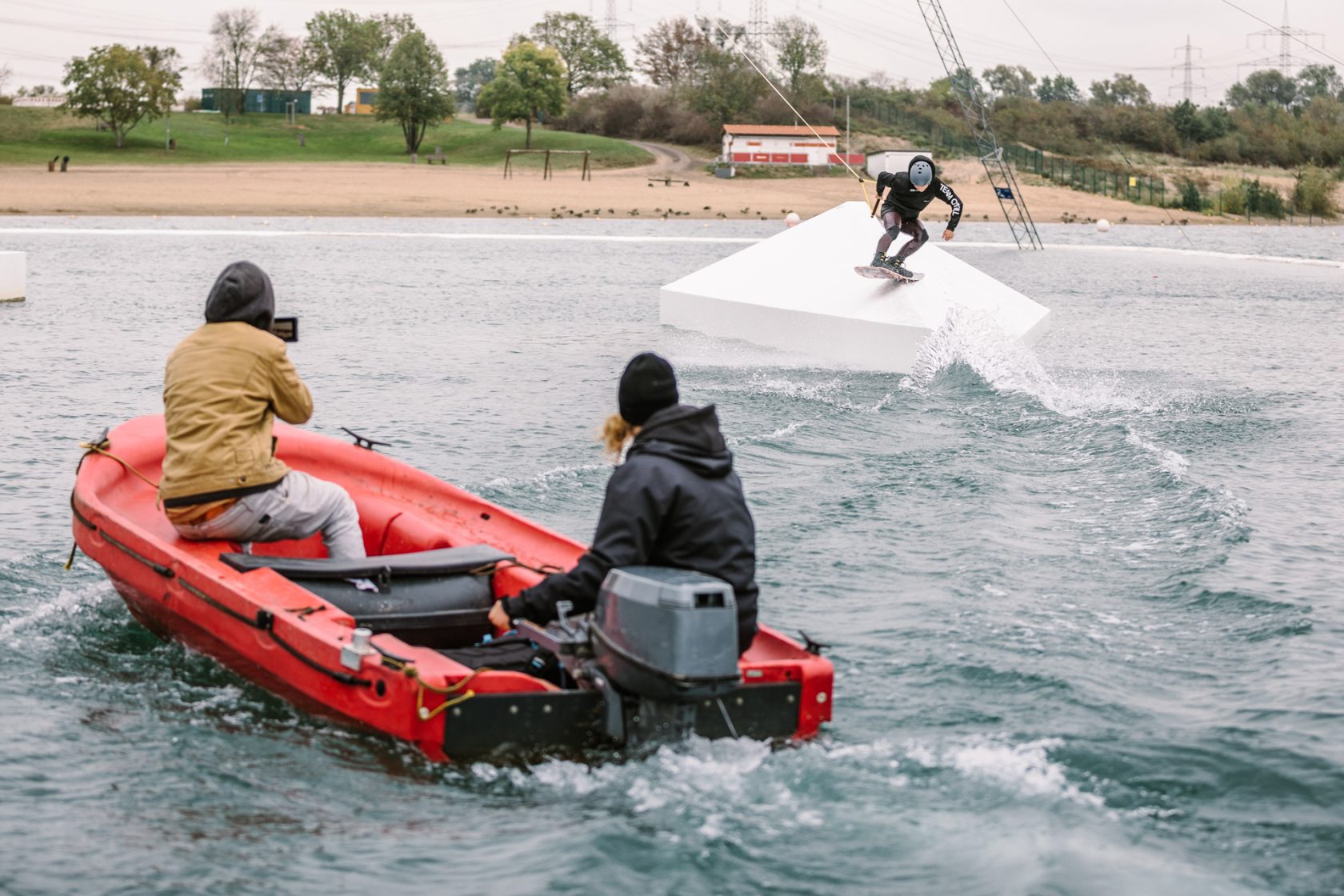 Step 3
SHOOTING TOP-NOTCH CONTENT FOR MARKETING
Want to make a big splash with your new setup? We'll be happy to do that — with pro riders, photographers and filmmakers, we'll make your spot the talk of the town, adding lasting value.
our expert team is at your side
UNIT Parkcrew services include
Consulting
It's not easy to pick the right features and make everyone happy. We'll analyze your needs and help guide you through the process. The end goal: making your wakepark appealing to every kind of customer.
Planning Setups
In the past, features often had a designated place in the lake—sometimes for years. Today, however, it's important to regularly implement different setups. We'll show you what is possible with your existing stock of rails and other elements.
Visualization
Before things move further, we present your new setup graphically in its optimized form. The renderings of your new park make the goals more tangible and help you through the decision-making process. The new designs are sure to light the fire of anticipation.
Implementation
We'll take care of the assembly, anchoring and repair of your features. In the process, your team will learn a lot from working together with ours — for example, how they can effectively build new hacks in the future.
Promotion & Marketing
Together with our extensive network of partners, we help make your wakepark known throughout your region and beyond with cutting edge marketing strategy and communications work.
Have we piqued your interest? Then contact our team with no obligation – we'll be happy to create a customized offer for you.
what our customers say
UNIT is 100% invested in their customers' satisfaction. They have taken the time to understand what we need, helped us visualize our dream setup, choose the right features and keep our park up-to-date. Working with UNIT is like working with your best friend.
Baris Ozoral, Hip-Notics Cable Park, Turkey
UNIT's expertise and support is unbeatable. From daily service to unloading onsite, we feel very well looked after. The team shows initiative, always thinks one step ahead, and the product simply works. This makes buying new features fun.
Elisabeth Lindinger, Wasserskipark Aschheim, Germany
UNIT has been with us from the beginning — from the comprehensive and persistent planning, to construction, to support in daily operations. For us, UNIT is not just any partner, but the leading authority in wakeboarding and an integral part of our success.
Hannes Meyer, Beaver Creek Wake Park Roermond, Netherlands
UNIT customer service culture goes beyond everyday service. From my first obstacle purchase 15 years ago to hosting world title events, from protecting our obstacles in a hurricane to a step-by-step video on how to unload and set up a new obstacle, they are always on top of it. Big problems or small, they are always there to work with their customers.
Brita Schipner, Ski Rixen, USA
Articles
UNIT RESOURCES HUB
DROP #2
BEST PRICE (20%)
4x Kicker S, 4x Kicker M, 4x Kicker L, 4x Bump